In Ireland, we would love to consider ourselves to be very decent drivers, but just how good are we when it comes to racing? In motorsports we have had had some minor success such as Eddie Irvine winning four Formula One Grand Prix races. Thankfully, our beautiful green island does not have a shortage of fantastic go-karting tracks, which means that you spend enough time racing at these places, then you could very well become our first ever champion of the world. All of the best racing drivers started off go-karting, so below I am going to give you five of the best go-karting tracks in Ireland.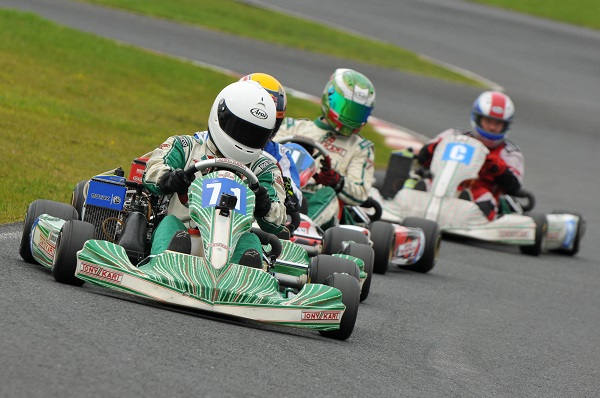 Eddie Irvine Sports Centre
Whether you are a fan of him or not, there is no denying the fact that Irvine is one of the best racers that this country has ever produced. Not only did he have a ten-year long career in Formula 1, but he also came second in the World Championship in 1999. This go-karting track is located in Bangor, County Down, and allows you to get up to speeds of around 40mp/h. This track is great for work events, stag nights, or if you just want to see who the fastest driver is out of you and your friends. This quick and tight track is perfect for those who are new to karting.
Nutts Corner Circuit
If you have given go-karting a try and really enjoyed it, then this is the track to visit. This is an outdoor track and has faster go-karts than the Eddie Irvine Sports Centre as well as a longer circuit. Do not be too surprised if you have some bruises by the time you have finished your race. Their go-karts can top speeds of 55mph, so it is definitely not for the faint of heart. This track can be found in Dundrod, County Antrim.
Need4Speed Indoor Karting
We are certain that at some point you have played a Need4Speed game, and for many it might easily have been your very first taste of racing. If you loved that experience, then you are going to love this one even more as you can experience everything you did in the game in real life. This is a track that is better suited for beginners, but if you are an experience racer you should not let this put you off as this is a place that has thrills for everyone. This racetrack is located in Doagh, County Antrim.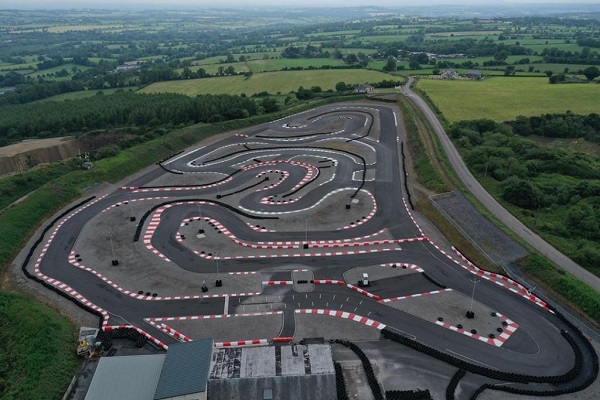 WhiteRiver Karting
You can race on this circuit again and again and you will never get bored, we can guarantee you that. This track is one that offers thrills to novice and experienced drivers. The karts that they use at this track are 30% lighter than those which are used at other tracks around Ireland, which means that you will be able to reach some break-neck speeds. They also do gift cards, so if you know someone close to you who loves go-karting, this will be a great gift for them. This racing track is located in Dunleer, County Louth.
Kiltorcan Raceway
There is one word to describe this racetrack and that word is "incredible". If you are looking for a high-speed racetrack and a place that excels when it comes to wheel-to-wheel racing, then this is the place that you need to visit. This is one of Ireland's most popular karting tracks and it will leave you with your adrenaline pumping. It is exhilarating, fun, and challenging, which are three things that you should be able to experience at all racetracks, but sadly do not. Their track will give you a buzz like never before and can be located in Ballyhale, County Kilkenny.
I have been to all of these tracks on numerous occasions and have had plenty of fun every single time. I am sure that it will be the same for you. Enjoy!
Source: https://www.irelandbeforeyoudie.com/5-amazing-places-to-go-go-karting-in-ireland/